Egg farmers harnessing the sun to hatch a cleaner future
Egg farmers definitely aren't chickening out when it comes to solar energy. Instead, they have started hatching plans to power ahead with the new technology. With the country's largest egg farming group Pace Farm investing $3.2 million in three large solar projects across its NSW properties over a six month period recently, the egg industry is joining the growing number of farmers making the switch to renewable energy. The annual output across the three sites is expected to hit 2.7 million kilowatt-hours. That's enough electricity to power more than 400 average homes.  
"Every kilowatt-hour of energy produced by the sun is a kilowatt hour you don't have to buy, and with energy prices rising the way they have it made good business sense to us," General Manager Paul Pace as quoted in the Australian Financial Review.
Pace Farm
Sink your teeth into an orchard full of sunshine
Burgi's cool store and fruit orchard facility located in Melbourne's north-east has made the switch to solar as a way to drive down the cost of power and move their businesses to more sustainable and clean power sources. The business installed a 25 kW system with 100 panels in 2015 which was set to generate up to 38 per cent of the orchard and cool stores power needs. 
"Our philosophy is to leave things better than we found them. And part of that philosophy is to use solar energy," Owner Terry Burgi as quoted by Origin Energy
No rotten tomatoes for Sundrop farms
Sundrop Farms, situated 300 KM north of Adelaide is turning the traditional greenhouse on its head. The innovative farming business is churning out 15,000 tonnes of tomatoes per year and leaving those that still use fossil fuels to do so, as they put, it in the prehistoric era with the dinosaurs. The 20-hectare greenhouse facility uses solar thermal technology for power and desalinated water for irrigation, heating and cooling. The farm has enough energy and water on site to last for 10 days. 
"We knew considering the world's increased population that we had to address the food storage, the water storage and the energy storage… creating a benefit for the environment and restoring ecosystems, rather than depleting them,"Chief Executive Philipp Saumweber as quoted in The Weekly Times
Sundrop Farms
Credit: Sundrop Farms Facebook
Match made in manure
With 240,000 pigs on a farm and a power bill that totalled $350,000 annually, pig farmer Tom Smith from KIA-ORA piggery created a system to combat this, by using waste products from the pigs themselves the farm now generates their own electricity. The recycling system collects 120,000 tonnes of pig manure annually and through an effluent treatment and recycling system transforms it into biogas. The piggery has seen an emissions reduction from 16,598 tonnes to just 3,121 with the business producing 15 per cent above the site's power needs. This allows the piggery to now sell the energy they don't use back into the grid as a greenhouse gas offset. 
"We should have had it done years ago purely because of the cost of our electricity," Owner Tom Smith told the ABC
Milking it with solar
Capel Farms, a family dairy and cattle farm in WA, has made the switch to solar energy after feeling the heat from power bills that have risen about two thirds since 2008. The farm installed a 100 kW solar system on an existing shed at the property in July 2014 and since then have seen a reduction in the electricity consumption from the grid by 31 per cent and a decrease in the cost of electricity by 41 per cent. Solar for dairy farmers is becoming increasingly common, with many such as Binowee Dairy farm in NSW taking their own action to combat rising power prices. 
"The solar quote looked too good to be true, so we tried it – and it was pretty good," Manager Greg Norton as quoted on the ABC
A little bit of extra wind between the ears
In mid-2017 Global Power Generation Australia (GPG) signed an agreement with GE for 28 wind turbines that will form the 91 MW Crookwell Wind Farm. The lucky farmer on the list to house the project was Charlie Prell, a sheep farmer cross wind power activist that runs around 800 ewes and, has waited 17 years to make this a reality. The turbines will be located on parts of his property that are not suitable for farming, like the top of ridgelines or rocky outcrops. The wind farm which is expected to be online in 2018 will generate 300,000 MW hours of energy per year, enough to power 41,600 homes. The grid gets more renewables coming online and Charlie ensures the income is ticking over consistently throughout the year, it's a wind-win. 
"It's a game changer… it gives you the financial flexibility to change your stocking rate, to spell pastures, to manage water courses much more sustainably and environmentally because you've got the passive income stream," Owner Charlie Prell as quoted in the Goulburn Post
Charlie Prell
Credit: Lynne Strong, Art4agriculture
Fromage and renewables, what a cracker!
Meredith Dairy in Melbourne's west is turning traditional cheese making on its head with a catalogue of conservation activities. The dairy farm purchases clean energy to power their operations and when available uses Biofuel. In addition, their hot water systems are powered by solar power. Like we needed another excuse to eat more cheese, but this dairy farm is making the choice a little bit more guilt-free. 
"Sustainability to us is about making sure that the lifestyle, the farm, the business, is there for this generation and the generation to come and the one after that," Owner Julie Cameron as said in this video
The road to China's autonomous-driving future is paved with solar panels, mapping sensors and electric-battery rechargers as the nation tests an "intelligent highway" that could speed the transformation of the global transportation industry.
The technologies will be embedded underneath transparent concrete used to build a 1,080-meter-long (3,540-foot-long) stretch of road in the eastern city of Jinan. About 45,000 vehicles barrel over the section every day, and the solar panels inside generate enough electricity to power highway lights and 800 homes, according to builder Qilu Transportation Development Group Co.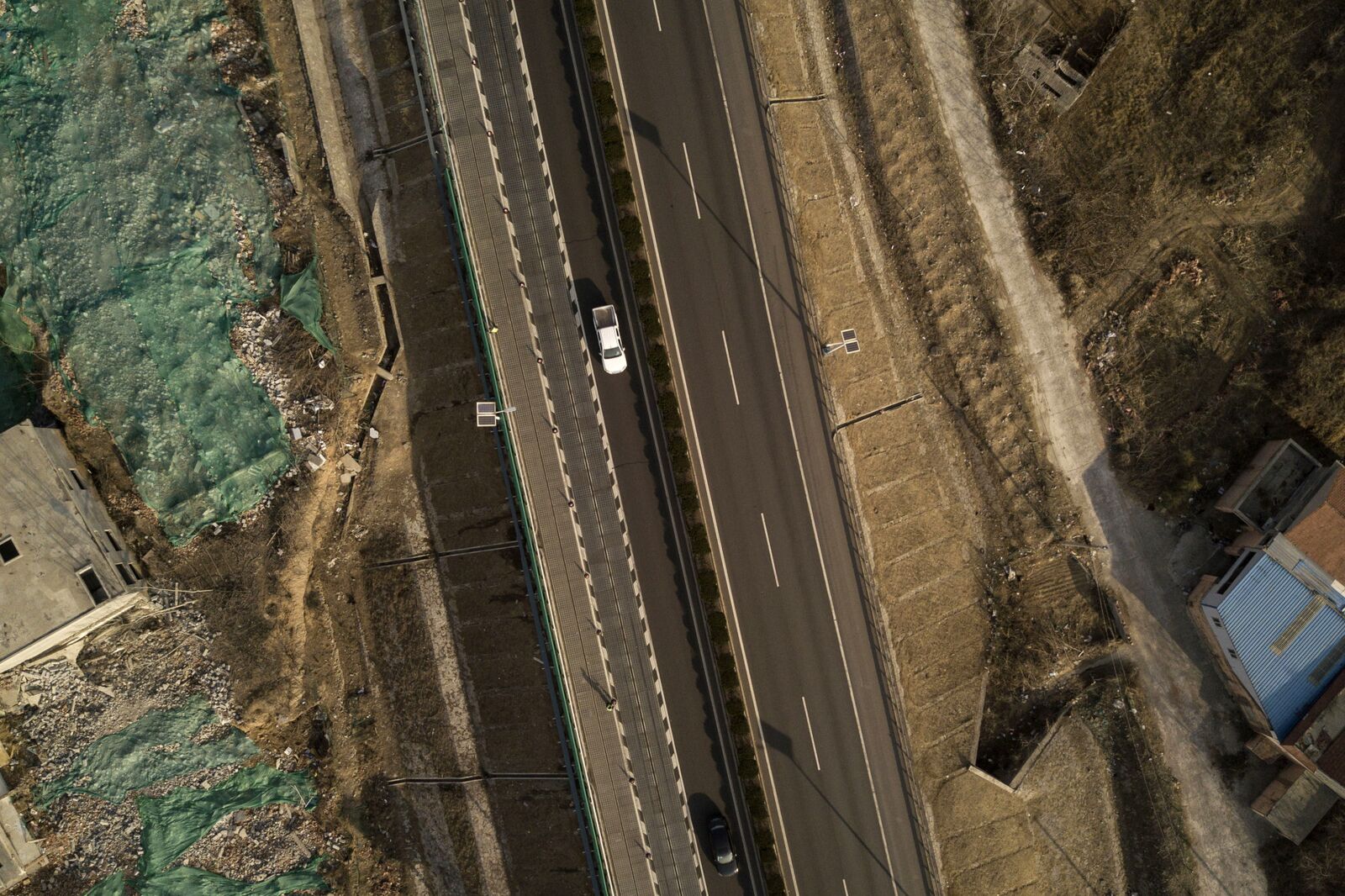 Yet Qilu Transportation wants to do more than supply juice to the grid: it wants the road to be just as smart as the vehicles of the future. The government says 10 percent of all cars should be fully self-driving by 2030, and Qilu considers that an opportunity to deliver better traffic updates, more accurate mapping and on-the-go recharging of electric-vehicle batteries—all from the ground up.
"The highways we have been using can only carry vehicles passing by, and they are like the 1.0-generation product," said Zhou Yong, the company's general manager. "We're working on the 2.0 and 3.0 generations by transplanting brains and a nervous system."
The construction comes as President Xi Jinping's government pushes ahead with a "Made in China 2025" plan to help the nation become an advanced manufacturing power and not just a supplier of sneakers, clothes and toys for export. The 10 sectors highlighted include new-energy vehicles, information technology and robotics.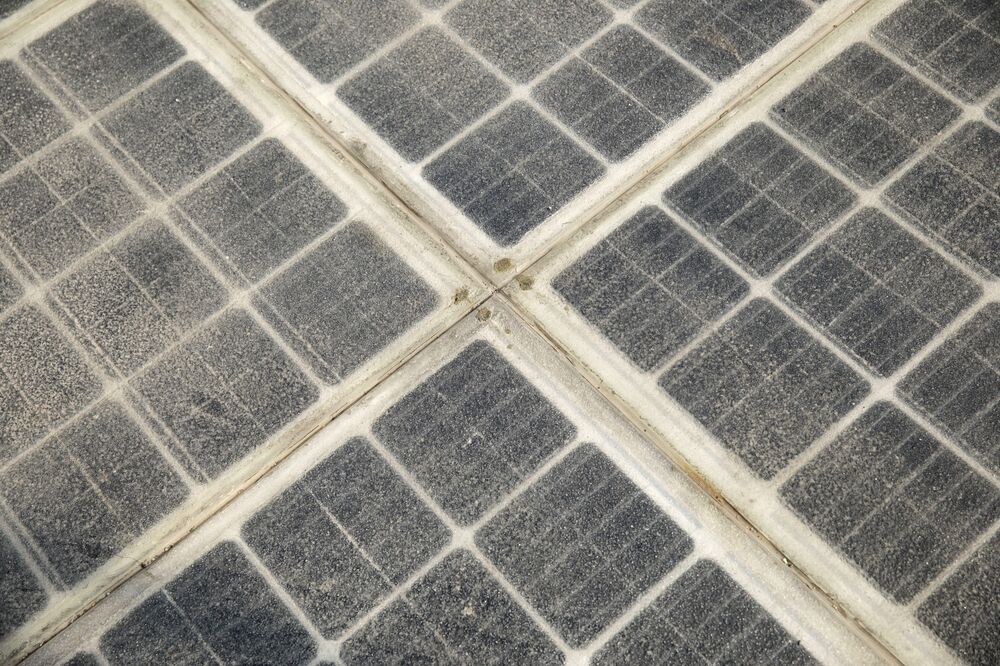 China also has a separate plan for developing its artificial-intelligence industry that calls for the nation to be the world's primary AI innovation center by 2030.
Part of that effort involves building what the government calls an intelligent transportation system. Coordinating the development of autonomous-driving cars and intelligent-road systems is a focus, said Yuan Peng, the deputy head of the transportation ministry's science and technology department.
"The ministry will help offer smart roads for the smart cars that are coming," Yuan said.
Step one makes up a section of the expressway surrounding Jinan, an old industrial hub of about 7 million people that's home to China National Heavy Duty Truck Group, which is also known as Sinotruk and includes Volkswagen AG's MAN SE as a minority shareholder. Zhejiang Geely Holding Group also has a plant there making Geely brand cars.
The road has three vertical layers, with the shell of see-through material allowing sunlight to reach the solar cells underneath. The top layer also has space inside to thread recharging wires and sensors that monitor temperature, traffic flow and weight load.
The solar panels spread across two lanes, which feel no different to a driver than the regular road, and are thinner than a 1-yuan coin standing on its edge. The test road is too short to deliver wireless recharging at the moment, Zhou said.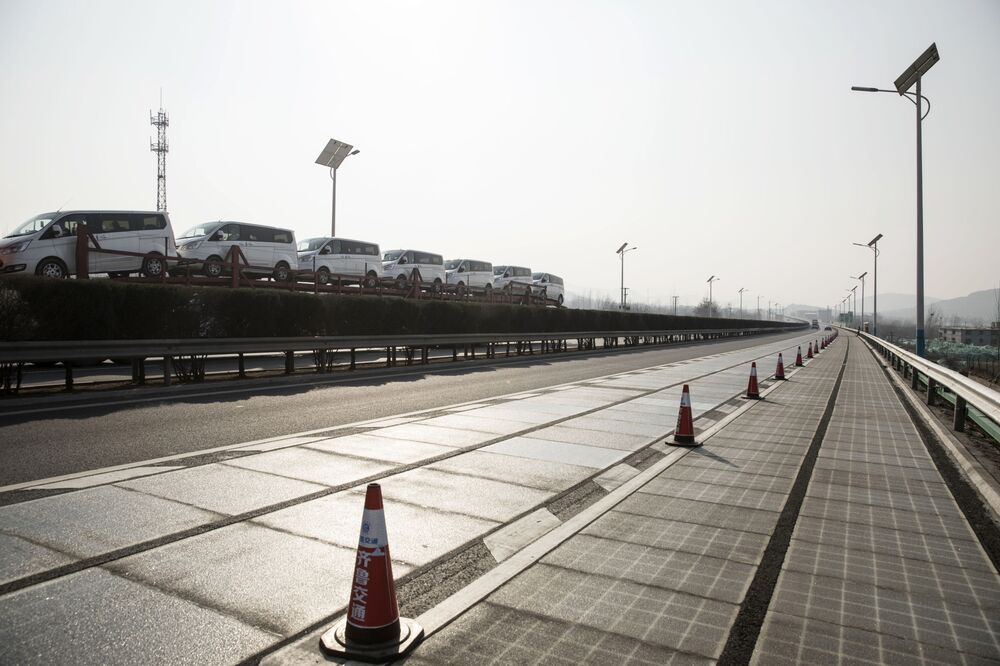 "From the angle of the technology itself, charging is not a problem," Zhou said. "The vehicles that can be charged wirelessly aren't used on roads yet."
Qilu Transportation didn't give a time frame for installing the sensors to transmit data and power to EV batteries. The road has an estimated life span of 15 years, matching that of traditional asphalt highways.
"The solar expressway does have market opportunities," said Xu Yingbo, an analyst with Citic Securities Co. in Beijing. "The key things that need to be addressed are costs and reliability, as well as how quickly it can have the compatible system in place."
In 2016, French construction company Bouygues SA started testing a 1-kilometer road in Normandy with solar panels layered on top. Tests of the Wattway road since have expanded to 20 locations, said Etienne Gaudin, who oversees the project at Bouygues' Colas Group road-work division.
Wattway's focus is generating electricity, and the company has no immediate plans to charge moving EVs, he said. Colas will start selling the project next year, prioritizing smaller locations such as charging stations and parking lots where traffic won't block sunlight, Gaudin said.
China will have 30 million vehicles with different levels of autonomous features by 2025, said Yu Kai, founder of Horizon Robotics Inc., a Beijing-based startup developingsemiconductors for those types of cars.

The stretch of road in Jinan cost about 7,000 yuan per square meter to build, Zhou said, making the total cost about 41 million yuan ($6.5 million), according to Bloomberg News calculations. The threshold for mass adoption of the technology is about 3,000 yuan per square meter, the company said.
The initial costs are high because Qilu's research-and-development team developed the technology and made the materials in its own laboratories, and the costs should come down as the components are mass produced, Zhou said. Qilu is owned by the government of Shandong province, which includes Jinan.
Researchers started working on the project 10 years ago. Construction took 55 days on an existing part of the highway, and the road opened to traffic in December. Solar-powered heating elements keep the section snow- and ice-free.
"In the future, when cars are running on these roads, it will be like human beings," Zhou said. "The road will feel and think to figure out how heavy the vehicles are and what kind of data is needed."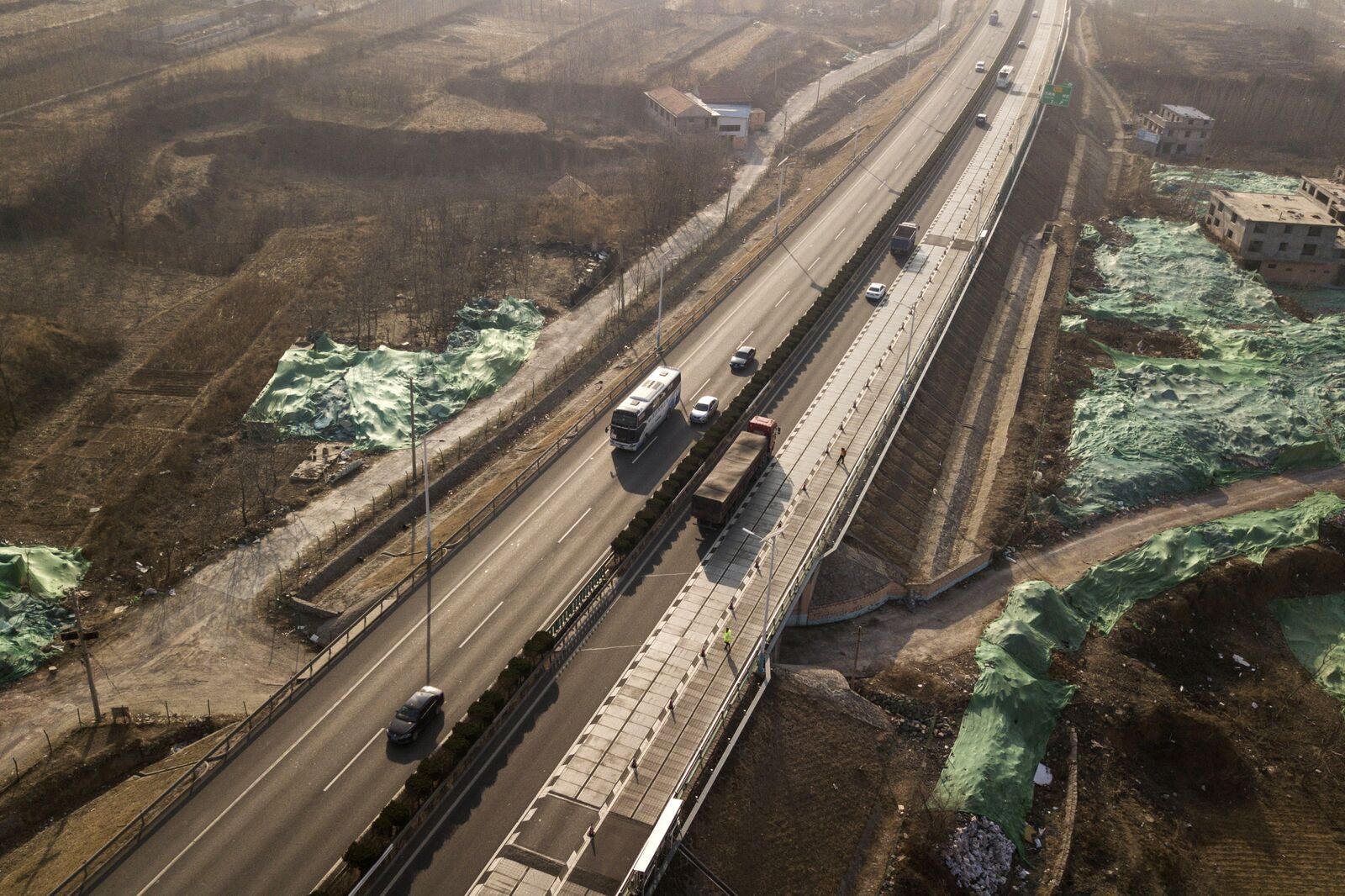 Qilu said it is cooperating with several domestic automakers on the technology but declined to elaborate.
China accounts for half of all EV sales worldwide. It surpassed the U.S. in 2015 to become the world's biggest market for electric cars, with sales of new-energy vehicles—a category that includes battery-powered, plug-in hybrid and fuel cell cars—possibly surpassing 1 million this year, according to the China Association of Automobile Manufacturers.
The government set a sales target of 7 million NEVs by 2020.
"The future of transportation is coming to us much faster than we expected," Zhou said. "We need to make sure that roads are evolved to match the development of autonomous-driving vehicles."
When choosing an inverter for a project, always consider whether the inverter can perform global maximum power point tracking. While most inverters on the market today perform maximum power point tracking (MPPT), not all perform global MPPT. If shade is present on the project site, choosing an inverter that performs global MPPT can help increase energy production.
The power-voltage curve shows the point (or points) at which the power output is maximized (the MPPT). As shown at right, an array can have multiple MPPTs when it is partially shaded. Image courtesy of Aurora Solar.
In addition to converting DC power to AC power, another key function of string inverters is determining the voltage and current levels at which the array operates (its operating point). MPPT refers to an inverter's ability to identify the operating point that maximizes the output power of a PV array (i.e., it finds the maximum power point of the array).
When conditions are the same across all modules (identical irradiance, temperature and components), an array will have a single maximum power point. However, if part of the array is shaded, there will be multiple operating points that maximize power output. This is due to the impacts of bypass diodes within modules that allow the inverter to "skip over" shaded sections instead of operating at their lower current.
As a result of the behavior of bypass diodes, there are two distinct operating points at which power is "maximized" for shaded arrays. Global MPPT refers to the ability of an inverter to sweep across the full range of current and voltage levels (within its operating voltage limits) to find the point at which power output is globally maximized and avoid picking local maximum power points.
Inverters without global MPPT functionality can make sense for sites without shade, because during the times that the inverter is searching for the maximum power point, it is not actually operating at that maximum power point and the array is not producing as much energy as it could. If the maximum power point is unlikely to change because bypass diodes will not be activated due to shade, then using an inverter without global MPPT can be beneficial. However, for sites with shade, global MPPT capability can help increase the system's energy production. Analysis of a shaded solar installation by Aurora Solar found that global MPPT increased production by over 5% annually.
Whether the selected inverter performs global MPPT should also be factored into estimates of how much energy the system will produce. Modeling energy production based on the assumption that an inverter performs global MPPT when it does not can lead to underperforming systems. Similarly, failing to account for global MPPT when the inverter does perform this behavior can lead to oversizing a system relative to the customer's needs. When using software to simulate energy production, it is important that the software models inverter behavior in accordance with the manufacturer specifications for each inverter model.
China has some of the worst air pollution in the world. In several cities, thick layers of smog are common, resulting in thousands of deaths every year.
According to a 2016 study, the top contributor of air pollution-related deaths in China is the burning of coal. The team of Chinese and American researchers behind the study said that pollution from coal caused 366,000 premature deaths in 2013.
To improve the country's air quality, the Chinese government vows to spend at least $US360 billion on clean energy projects and create 13 million new renewable energy jobs by 2020. China is already one of the world's biggest investor in alternative energy sources like solar, wind, and hydropower.
This year marks China's fourth anniversary since it started a "war on pollution," and there's reason to believe the country is making headway. Looking at over 200 monitors throughout China, a new analysis found that Chinese cities have cut concentrations of fine particulates – often considered the deadliest type of pollution – by 32% on average since 2013. The city of Xingtai saw the largest pollution decline at 52.2%. If China sustains these reductions, the average resident could see their lifespan extend by 2.4 years, according to the researchers.
China's latest energy megaproject – a giant floating solar farm on top of a former coal mine in Anhui – may get the country closer to that goal.
Kevin Frayer/Getty ImagesWorkers prepare panels on the Chinese solar farm.
In 2017, workers turned on the 166,000-panel array, which can generate 40 megawatts of power – enough to accommodate 15,000 homes, according to the South China Morning Post. It's currently the world's largest floating solar project and will operate for up to 25 years.
Local energy company Sungrow Power Supply developed the farm on a lake that was once the site of extensive coal mining. After an explosion caused the mine to collapse, a lake formed and flooded it. As The Guardian notes, building solar plants on top of lakes and reservoirs can protect agricultural land and wildlife on the ground. The water also cools the solar panels, helping them work more efficiently.
In December, a unit of China Three Gorges Corp. started building an even larger floating solar farm, which is expected to come online by May 2018. Also in Anhui, this $US151 million plant will produce up to 150 megawatts of power for approximately 94,000 homes.
Kevin Frayer/Getty ImagesA worker carries a flotation device that keep the solar panels above water.
Choosing to develop the Sungrow farm on an abandoned coal mine signals the slow decline of fossil fuels like coal in China and other countries around the world.
In 2015, Sweden started to phase out its fossil fuel usage and bolster investment in solar, wind, smart grids, and cleaner transport. That same year, Nicaragua pledged to increase its share of renewable energy from 53% to 90% by 2020 as well. China is one of the biggest countries to make a significant move away from coal. Last year, the country cancelled 104 new coal plantsthat were in development across 13 provinces.
Kevin Frayer/Getty ImagesStreet vendors and customers gather at a market near the coal plant and solar project in Anhui province, China.
Although the US relies less on fossil fuels in 2018 than it did a decade ago, President Donald Trump has promised to boost the country's struggling coal industry. In mid-January, Trump announced that the US will administer a 30% tariff on imported solar panels, which will fall to about 15% over a period of four years. Part of his "America First" platform, the tariff could hurt the solar industry in the US.
Today, coal still accounts for over 40% of the world's electricity production; but within 10 years, energy experts forecast that coal will peak and then fall. At the same time, cleaner sources, like solar and wind, will become cheap enough to surpass it.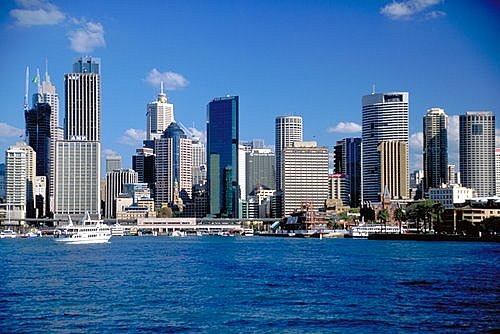 A tech startup on a mission to make modern commercial and housing estates energy neutral has outfitted the headquarters of a Dutch bank with the world's first commercial, fully transparent solar-power-generating windows.
The windows have solar cells installed in the edges at a specific angle that allows the incoming solar light to be efficiently transformed into electricity.
"Large commercial estates consume a lot of energy," said Ferdinand Grapperhaus, co-founder and CEO of the startup, called Physee. "If you want to make these buildings energy-neutral, you never have enough roof surface. Therefore, activating the buildings' facades will significantly contribute to making the buildings energy-neutral."
The windows could generate 8 to 10 watts of power, according to Grapperhaus.
"This enables the user to charge a phone per every square meter [11 square feet] two times a day," he told Live Science.
The first installation of Physee's PowerWindows was unveiled in June in Eindhoven, in the south of the Netherlands. The headquarters of Rabobank, the Netherlands' biggest bank, has been fitted with 323 square feet (30 square m) of the PowerWindows. The bank's employees will be able to plug their smartphones into the windows using USB ports to charge their batteries, according to Physee.
Other buildings in the Netherlands are already lined up to receive the innovative solar technology, which has won Physee a place on the World Economic Forum's Technology Pioneers 2017 list.
At the end of June, the headquarters of the Amsterdam-based charity the Postcode Lottery were fitted with the PowerWindows. After that, Physee will move forward with its first large-scale project: a 19,000-square-foot (1,800 square m) installation in a large, newly built residential complex in Amsterdam, the Bold tower.
"I believe that every new type of glass needs power," Grapperhaus said. "Either for the glass to be tinted electrically or heated or inside windows there are these solar blinds, which are electrical and can go up and down but also more and more you can see video glass."
Grapperhaus said that the cost of the wiring that brings power from the grid to such windows is considerable in large commercial estates, and investing in power-generating windows would, therefore, make commercial sense.
Physee is already working on the next-generation technology that would triple the efficiency of the PowerWindows. The surface of the second generation of PowerWindows will be coated with a special material that transforms incoming visible light into near-infrared light, which is then transported toward the solar cells in the edges of the windows.
"It works similarly to a [glow-in-the-dark star]," Grapperhaus said. "The difference is that the glow star emits the green wavelength, but the coating on our windows emits light in near-infrared wavelength."
The coating is based on the rare-earth metal thulium. Grapperhaus, together with his friend Willem Kesteloo, discovered the ability of thulium to transform a broad spectrum of light into near-infrared light in 2014, during their studies at the Delft University of Technology.
"Over time, our efficiency will improve further due to the development of better solar cells but also because of the economies of scale," Grapperhaus said. "Right now, we are looking for iconic projects all over the world to show that a large glass building can be made energy neutral in an aesthetic way."
Physee was among 30 early stage technology pioneers highlighted for 2017 and selected by the World Economic Forum for their potential to change the world. The list, announced June 14, consisted of firms developing various technologies, including artificial intelligence, cybersecurity solutions, and biotechnology.
Physee's presence on the list shows that the world is starting to take climate change seriously, Grapperhaus said.
"Ten years ago, sustainability was something that wasn't taken very seriously — not by venture capitalists, not by many governments and neither by large corporations," Grapperhaus said. "What I have seen over the last three years is that corporations are becoming more and more responsible, governments are becoming more and more supportive, and venture capitalists are becoming more and more interested" in sustainability.
Tip 1 – is to look at when your solar panels are actually producing the most electricity. For a north-facing roof, for example, between 10am and 3pm, for solar panels facing towards the east, earlier in the day 8am to 1pm and panels that face west between  about 11am to 5pm. You can use your inverter systme to monitor this information.
 Tip 2 – is to follow the sun. If it's a beautiful bright sunny day use your power. Run your washing machine, dishwasher, air conditioning, underfloor heating perhaps or your pool or spa during the time that the sun is shining.
If it's a grey, overcast day of course you can use your power but where possible follow the sun to get the most out of your solar panels.
Tip 3 – is to program your appliances to come on if you're not home. For example, if it's a gorgeous sunny day and you've gone to work or you've ducked out for an appointment you want to get the most out of your solar panels.
That means, for example, you might want to put your dishwasher on a delay start or perhaps your washing machine, pools are really easy as are air conditioners – a lot of people actually run their air-conditioning systems when they're not home so that they come home to a lovely comfortable house by the time they get home.
Tip 4 – is to stagger your consumption. By that I mean instead of having on your washing machine, your dishwasher, your dryer, your pool etc all at the same time try and stagger your consumption because what you find is a big curve in terms of production in the middle of the day.
If you put everything on right in the middle of the day that's fine but if you put something on right at 10am in the morning and all your solar panels are producing a lesser amount of electricity you'll find that you'll be dipping into the grid instead of using up all of your solar energy.
Tip 5 – is to minimize the consumption at night. By that I mean you don't have to live by candlelight but put LED lights in, turn off things when you're not using them, for example, the television or lights in bedrooms so that you're really shifting your usage more to daylight hours and minimizing your evening consumption when your solar panels aren't producing.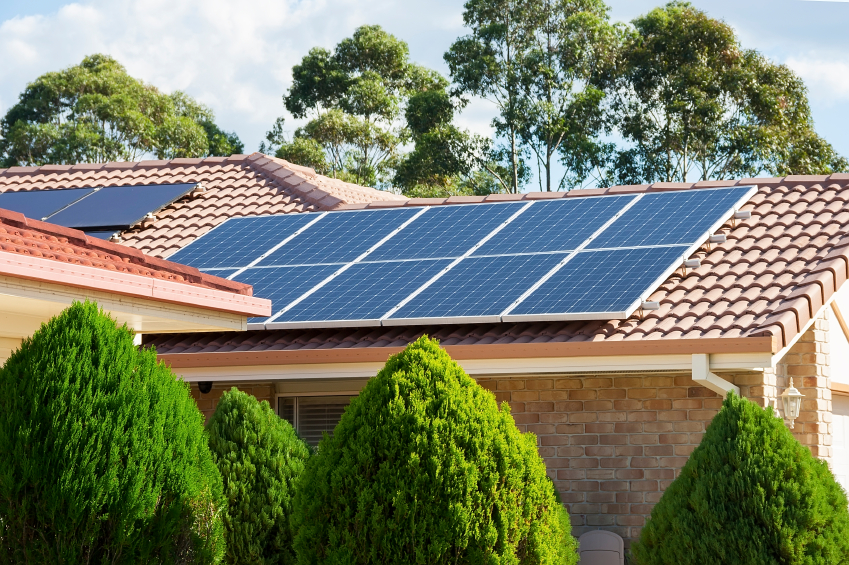 The world's biggest solar and battery storage plant – and Australia's biggest solar farm – could begin construction this year, after the project was formally launched in Adelaide on Thursday.
The developer of the $1 billion South Australian project, Lyon Group, said construction of the plant, which will include 330MW of solar PV and a 100MW/400MWh battery storage system, would begin in the coming months, with operations set to commence by the end of 2017.
"Riverland Solar Storage … will be Australia's biggest solar farm with 3.4 million solar panels and will also include 1.1 million batteries," said Lyon partner David Green, at the project launch.
Lyon's plans to build the record-breaking solar plant in South Australia were first unveiled in September last year, along with plans to build a minimum of 100MW of solar PV paired with 100MWh of battery storage (supplied by AES) near Roxby Downs.
Green said that project, called Kingfisher Solar Storage, was also likely to start construction in 2017, now with 120MW of solar and 200MWh of storage. Both will have battery storage systems larger than any already operating around the world, he said.
Green also stressed that both projects would go ahead regardless of the outcome of the South Australian government's large-scale battery storage tender – although it would influence the projects' final storage configuration in terms of the balance between optimising grid security and the capture of trading revenue.
Part of this confidence stems from Lyon's February deal with US investment group Magnetar Capital, in which the Illinois-based company made an investment in Lyon Group to support its development of large-scale solar PV projects in Australia, a pipeline that, all up, includes plans for more than 1.7GW of grid-connected PV and 1GW of battery storage by 2020.
"Our projects are 100% equity financed, technology and other commercial arrangements are in place, network capacity analysis and discussions with network owners are well advanced, and development consultation and approvals have commenced," Green said.
Lyon Group was joined at the Thursday announcement by its alliance partners US-based energy giant AES Energy Storage, the world's leading utility-scale energy storage provider, and its EPC contractor Downer.
"Lyon and its partners have been working with governments, market bodies and utilities over an extended period. We can deliver reliable, flexible power to meet South Australia's Summer peak," Green said.
And he gave a nod to the Weatherill government's "leadership on large-scale battery storage", which he said had combined with "technology cost reductions and international financial interest to provide a timely solution to some of the challenges in the state's electricity system."
"Large-scale renewables and large-scale battery technology will play a central role in keeping our electricity system stable, reducing prices, and reducing emissions," Green said.
"Right now, South Australia is at the forefront of an irrepressible global energy transition.
"Our team is at site right now, today. Timing is critical and we are moving forward".
Collectively, the top-10 module suppliers shipped just over 50% of all modules during 2016. Image: Hanwha Q CELLS
Yesterday, we exclusively revealed the top-10 solar cell producers for 2016. In the second part of our top-10 series, we can now reveal for the first time the top-10 module suppliers to the solar industry for 2016.
Yesterday's feature explained the relevance of the top-10 lists covering both solar cell production and module supply, and why these are both different and revealing in their own ways.
A more comprehensive list of module suppliers to the solar industry is included in the January 2017 release of our PV Manufacturing & Technology Quarterly report, including also the geographic module supply segmentation for each company.
CTOs and heads of R&D from nine of the top-10 module suppliers are poised to talk at the PV CellTech conference in Penang, Malaysia, 14-15 March 2017.
Who made the cells and modules though?
The top-10 list for module suppliers to the PV industry is shown below. By a clear margin, JinkoSolar succeeded in what appeared to be a long-standing objective; be the number one in the solar industry for module supply.
As noted in the top-10 cell producer blog yesterday, the rankings are provisional, with full reporting and revenues to be given for Q4'16 and full year 2016. However, we do not expect any major changes to the list above, especially not from the top ranking companies shown.
While 12 months of marketing collateral will undoubtedly ensue from the number one company JinkoSolar, business models in the solar industry rarely have a lifespan of more than 12 months and to remain in the leading position here, the company will certainly need to look somewhat different going forward, compared to today.
However, what is clear from JinkoSolar's rise is the degree to which the company has excelled in global sales and marketing activities, in a way that no other Chinese based solar company has done before. It is potentially the one thing that can keep the company at the top of the rankings for some time: in contrast to other solar companies that achieved number one shipment ranking but were then left exposed and debt-ridden as soon as market circumstances changed.
Eight of the top-10 module suppliers to the solar industry were Chinese companies, with only Hanwha Q-CELLS (Korea) and First Solar (US) providing an international presence to the ranking list.
Collectively, the top-10 module suppliers shipped just over 50% of all modules during 2016. However, while this would at face-value look like there was some form of manufacturing consolidation taking place, think again.
Just over one-third of the cells used in the shipped modules from the top-10 were made by the companies different to the labels that ultimately appeared on the modules. This percentage increases again, if we remove First Solar from the analysis, as the only company that by default is 100% in-house produced.
There are several reasons for this. The rush to expand shipment levels quickly year-on-year, as in the case of JinkoSolar, can only be done by having third-party supply on hand at short notice. In addition, most companies wanted to grab market-share in the US and this could only be done by using cells and modules made by partners in Southeast Asia.
While we know about the strong capex into new facilities in countries such as Thailand, Vietnam and Malaysia, getting these new fabs into mass production has proved more challenging than was originally envisaged.
Simply sub-contracting module assembly routes from Southeast Asia to acquire cells from Korea, or exploiting Taiwan-based production lines moved abroad was an easy solution to ship branded modules to the US.
What will change in the next 12-18 months
Right now, everything is pointing to JinkoSolar being the leading module supplier in 2017, as discussed briefly above. It would take some pretty severe events to change this prediction, and we touch on some of these possibilities below.
In fact, we are forecasting nine of the Top-10 from 2016 to make up the list announced 12 months from now. The only new entrant is expected to be LERRI Solar.
There are two short-term issues that may change things in 2017 and 2018. These are now discussed.
The first relates to shipments to the US market. Right now, there appears to be a silence on the implications that may unfold upon global module supply channels, arising from changes expected from the President Trump reign.
Initially, there seemed to be a somewhat blasé dismissal in public from the leading module suppliers when the US election results were announced, clinging to the climate-change-will-win-the-battle mantra, not just today, but ad infinitum.
It now appears that the solar industry will not have to wait the first hundred days to see what is in store. The prospect of the Mexico effect being morphed into a revised anti-dumping petition related to Chinese product being outsourced to certain countries in Southeast Asia, to get around existing anti-dumping legislation, surely cannot be discounted. However, this may be more an issue from 2018 onwards.
The other key variable in the mix comes from China.
If we were to extend the top-10 module supplier analysis to the top-20, or even the top-30, a whole list of China-centric midstream production companies would emerge. The main reason for this is the domestic Chinese market, but secondary factors prevail in abundance, and there are many to list.
For starters, we have the Chinese cell and module manufacturers that were formed years ago to hit the mainland Europe FiT markets, prior to MIP. Most of these companies hibernated when Germany and Italy collapsed, and the EU stepped in, but were then reborn as local opportunities unfolded in front of them by virtue of China's domestic PV deployment ambitions.
Directly related to this is the fact that many of these companies are not internationally savvy, and their raison d'être is inextricably linked to the autonomous job-count statistics of regions across China.
Does China want to have its own indigenous loss-making solar eco-system merrily installing 20-30GW per year: invisible to the outside world; making everything from polysilicon to modules; using local financing and EPC services?
Surely not; and when this is forced to change, then at last we will lose many of the lower tier producers and module suppliers that have been able to carve out a domestic existence in the world's largest end-market of the past few years.
back