Training & CPD Development
Stay qualified and certified with our nationally recognised courses delivered by experts online and onsite at our training facilities.
Enrol Today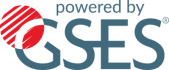 Build the skills you need to succeed and prosper as an accredited solar professional
WE HAVE A NEW TRAINING PARTNER
One Stop Warehouse has teamed up with Global Sustainable Energy Solutions Australia, (GSES) who are experts in renewable solar energy.
They offer design, consulting, training and inspection services to help create a greener future and bring power to communities without access to mainstream grids.
YOU NEED 100 CPD POINTS
Continuous professional development (CPD) ensures that the skills and knowledge of CEC-accredited installers and designers remain relevant and up-to-date with the latest changes in technology, regulation and industry best practice.
The CPD program helps to improve the overall standard of work in the solar and battery storage industry. CPD helps installers and designers to install correctly, offer customers the most up-to-date technology and installation options, and keep informed of changes and updates to Australian Standards.
All CEC-accredited installers and designers must earn 100 CPD points annually to renew their accreditation.